Joined

Nov 21, 2009
Messages

36,453
Age

56
Location
Here we go guys. Part Two is going live. This raffle is about the classic saws and muscle saws, and there are some very nice prizes in this raffle. The ending date is
May 17, 2014
Like this one......
Buy Tickets Here
More importantly......Anne is still not done with her treatments, and she's feeling the radiation now. I spoke with Terry and he's covered up with mowers and saws, but is having a tough time running the store and keeping up with repairs.
They still need our help here.
I remember seeing Terry and Anne working in the log woods together......that's right, she worked in the woods with him.
When they got out of the woods and started this business, I was so relieved. I don't want to see their new business fail.
Same deal as before.

First name drawn gets to pick a prize. Second picks next, etc......

No one name can be drawn twice.

10.00 gets one ticket. Bonus tickets are given as the amount of ticket you buy increases. 500.00 gets you 65 tickets.
I have a few items to auction off too. This will be handled the same as last time. If you win the auction, you pay for your item by buying raffle tickets.
I'll be adding some items as I have time. I've been very sick with a severe sinus infection, am finally feeling some better, and need to be working on saws.
If you have an item you would like to donate, please contact me so me can work it in properly.
In this raffle we have a very nice Pioneer P62 that was built from NOS parts by Arrowhead Ed. The only part in this saw that was used was the case halves.
Then we have another fine example of cubic inch muscle in this Partner P100.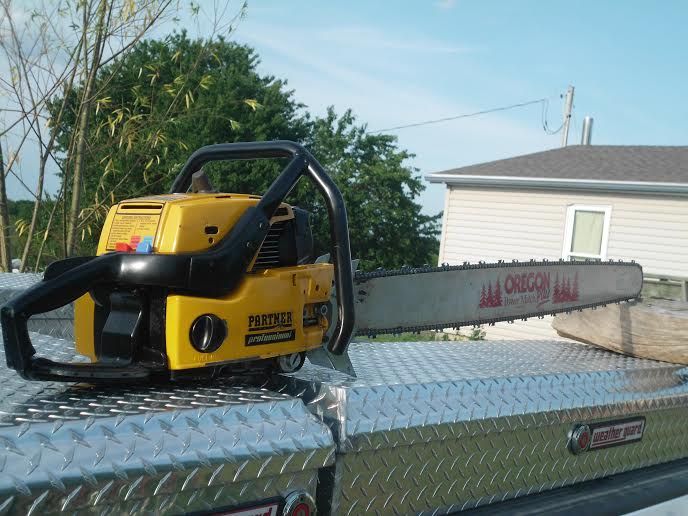 Also we have an Alpina. This saw will be freshened up here in my shop. We have three here to work with, and at this time I can't say for sure which one, or parts of one it will end up being. More will be revealed.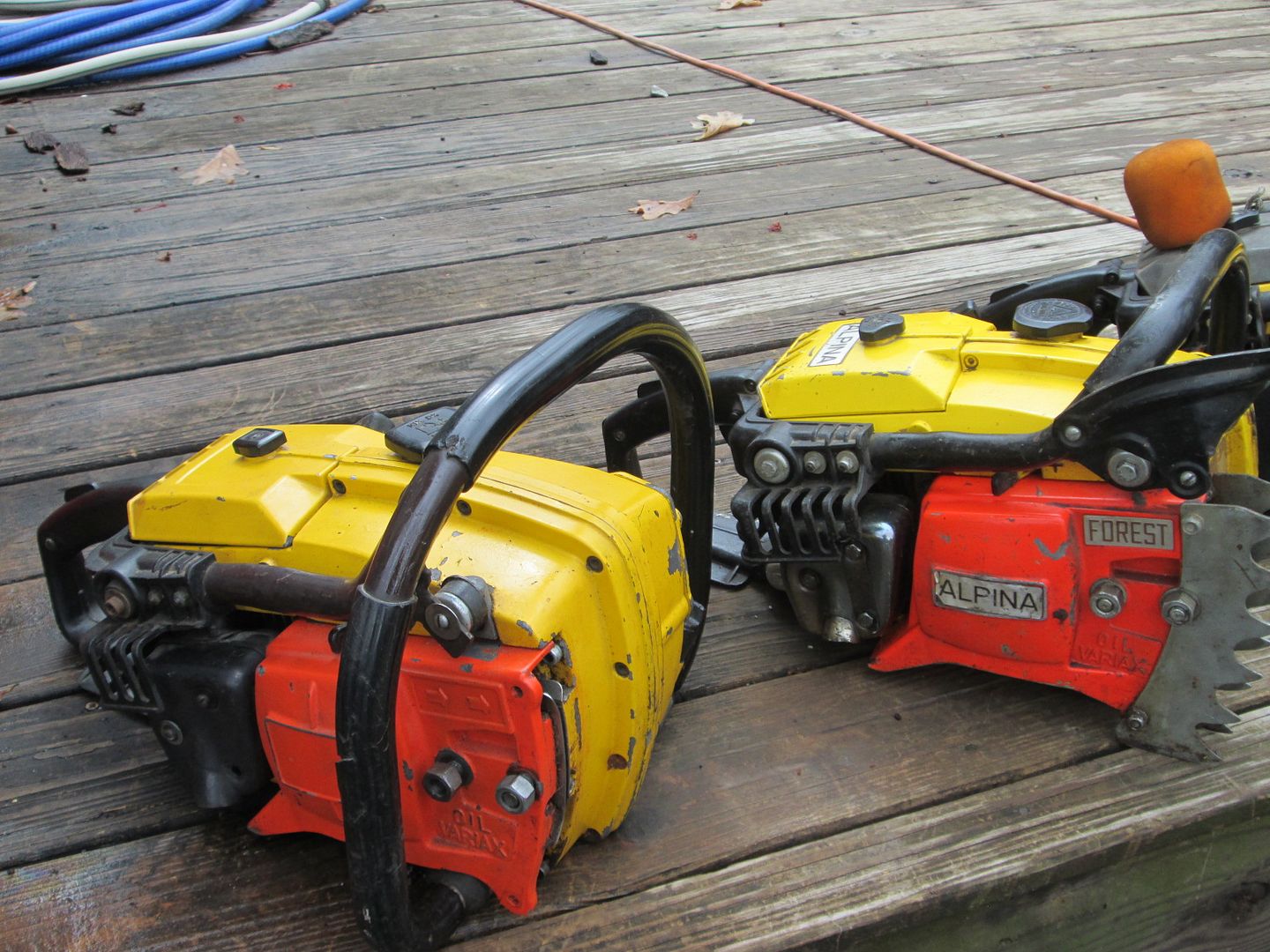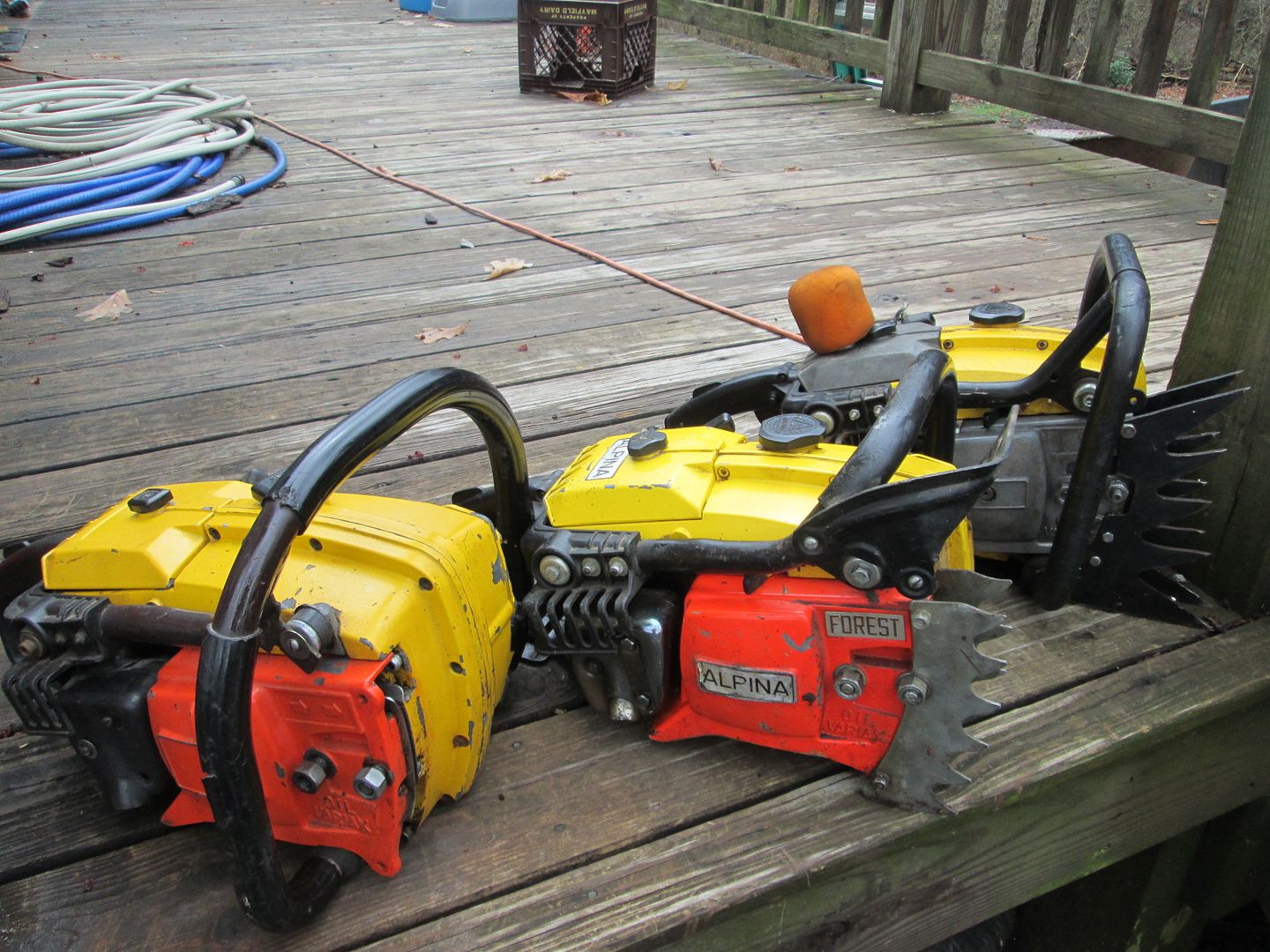 Here's a very nice Jonsereds 49SP that comes with a Tilton Super Bar.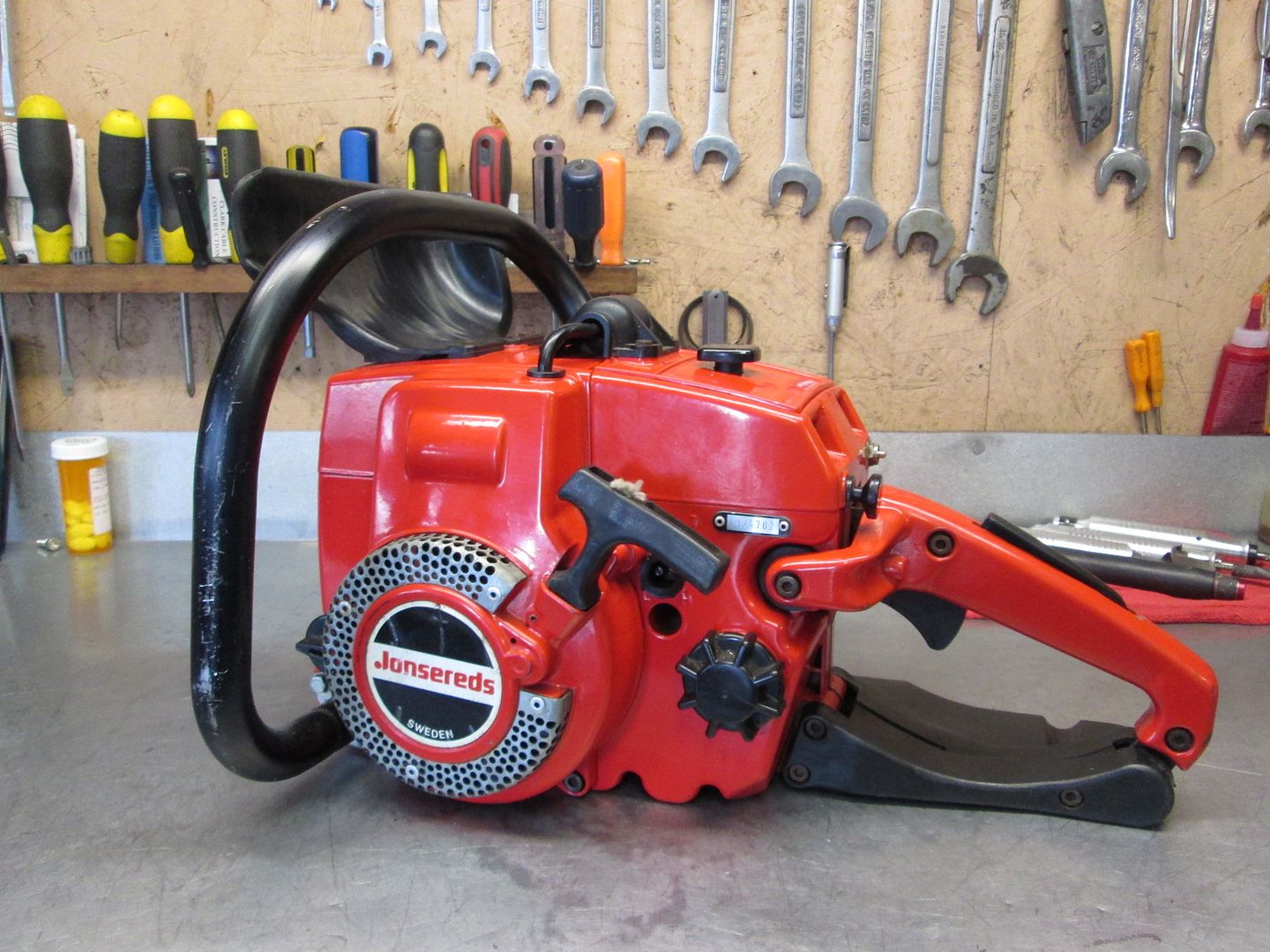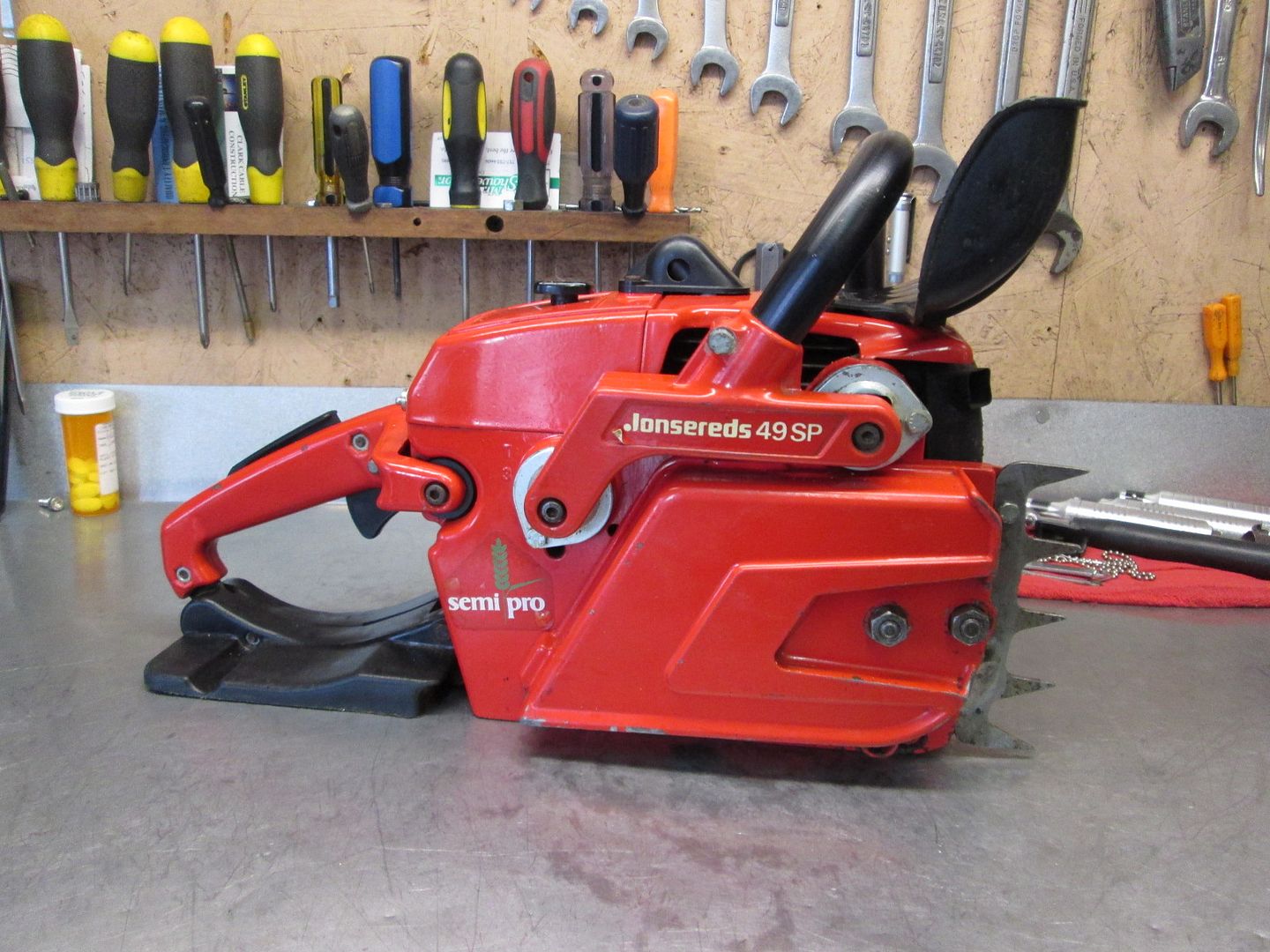 Here's another prize that was donated by Left Coast Supplies.
Yeah......It's a Tuatahi Racing Axe Head !!!!
18 Degree "F" Grind.
7 5/8 x 7 1/8
5.5 oz.
It's a shaver.
Here's another......
A very nice Husqvarna 55 Air Injection Model.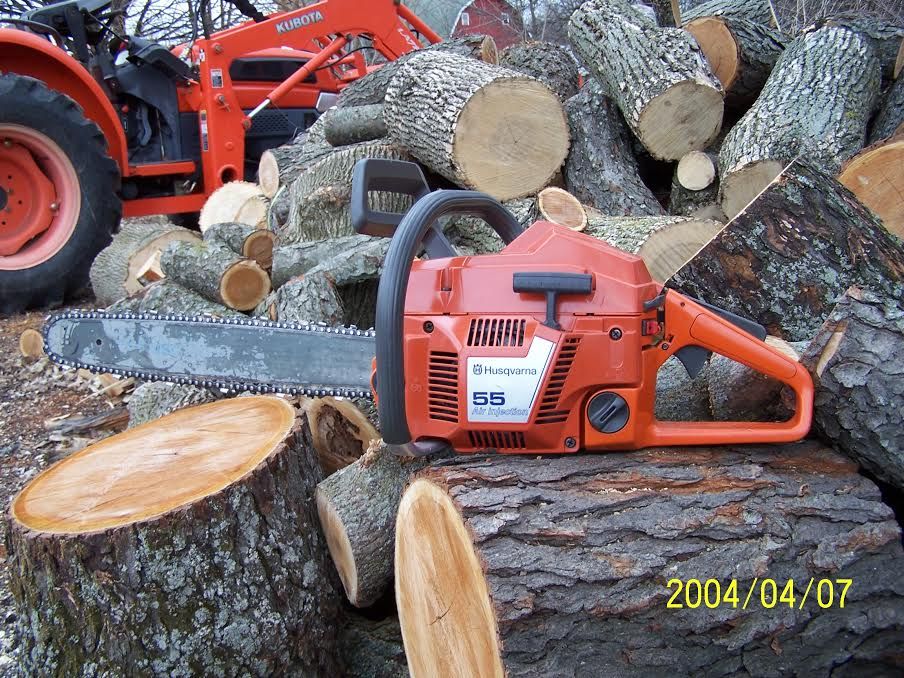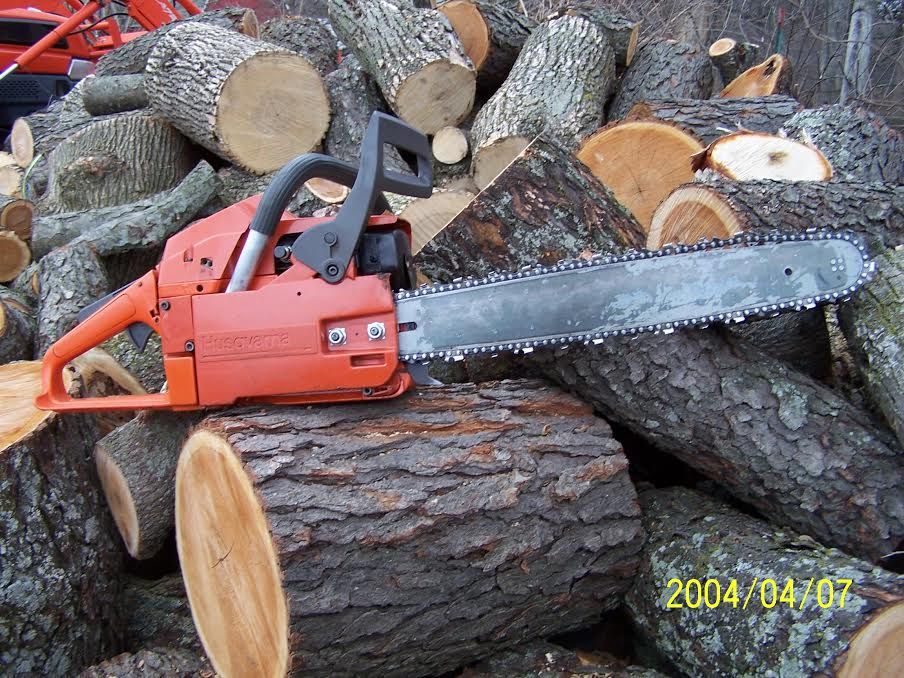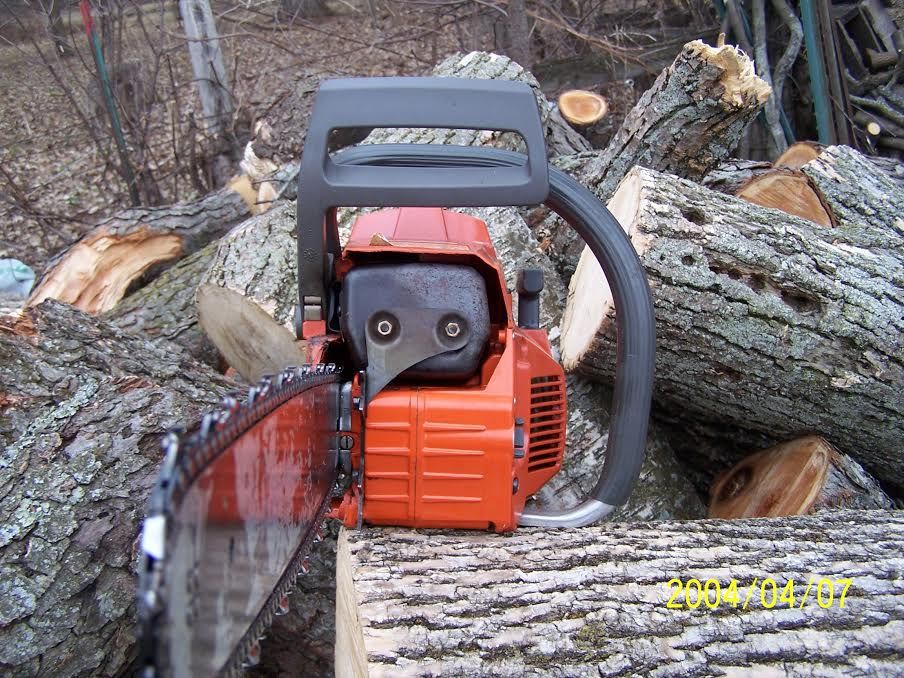 Get Your Raffle Tickets Here