Joined

Jan 1, 2005
Messages

6,765
Location
OK, in the spirit of buy-it-and-try-it, I recently picked up a 181se from another member to try out, kinda on a whim. It's fun and runs very strong, but upon reflection, I have no need for it.
TRADE NEGOTIATED - SAW SPOKEN FOR.
Here it was on Saturday 2/7/15: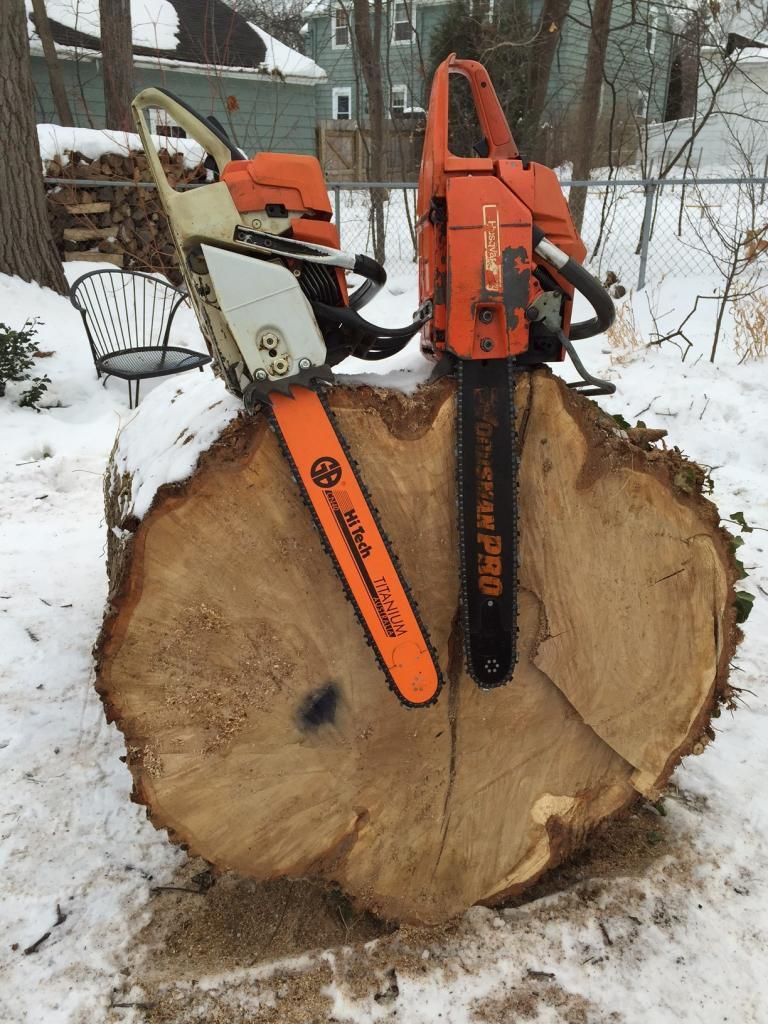 The original for-sale thread with more pictures, compression reading, etc.:
http://www.arboristsite.com/community/threads/husqvarna-181se-and-husqvarna-272xp.268514/
In addition to selling it outright, I'd entertain trades. I know that blind trades via USPS/FedEx could be kinda odd, and I've never done that before, but what the heck, I'd be willing to give it a try. Things I'd be interested in:
Husqvarna 154, 254 with heated handles
Husqvarna 238, 242, 246 (heated preferred)
Dolmar 6400-7900 whole or parts
Or, I suppose, other interesting stuff you might have...