Joined

Aug 31, 2011
Messages

436
Location
I am going to guess most have seen my other Roper thread. Since I am now an official Roper hoarder, I figure I'd fill you in on the next step in my descent into addiction. I decided to tear down the original 917.353750 saw, this is the one Roanoker sent me a flywheel for, since my existing flywheel is kinda low on fins and out of balance. Before I tore down this saw, I checked compression and it was 105. It seemed to run fine and pull well, but I guess it could do better for the next half century of its life with me. My plan is to replace the slug, and rings, crank seals, maybe bearings, find a new crank carrier, see if it will scream again and then go from there. I found a few more interesting issues of course in the tear down tonite following a wonderful week at work. (Not) Anyway, it is Friday and that means just 3 more working days til Monday. Well, Friday's over so just 2 more now.
The compression release valve was stuck, seemed it didn't completely close, but wasn't really open, it was stuck. I got it free but since I no longer trust it, I figure it should be replaced, so I'll be begging in the Swap thread for someone to bail me out.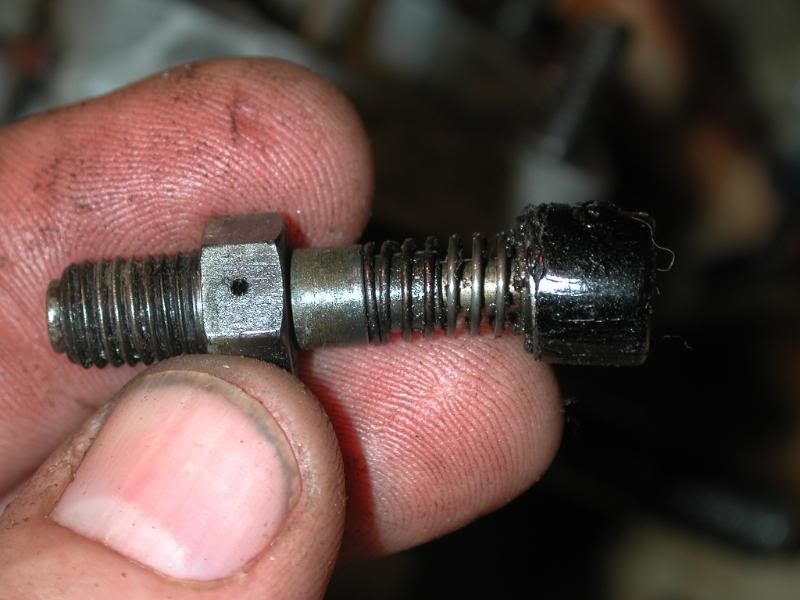 There are 2 rings on this piston, but for some reason, the ring gaps are aligned instead of staggered as I would have expected based on automotive experience.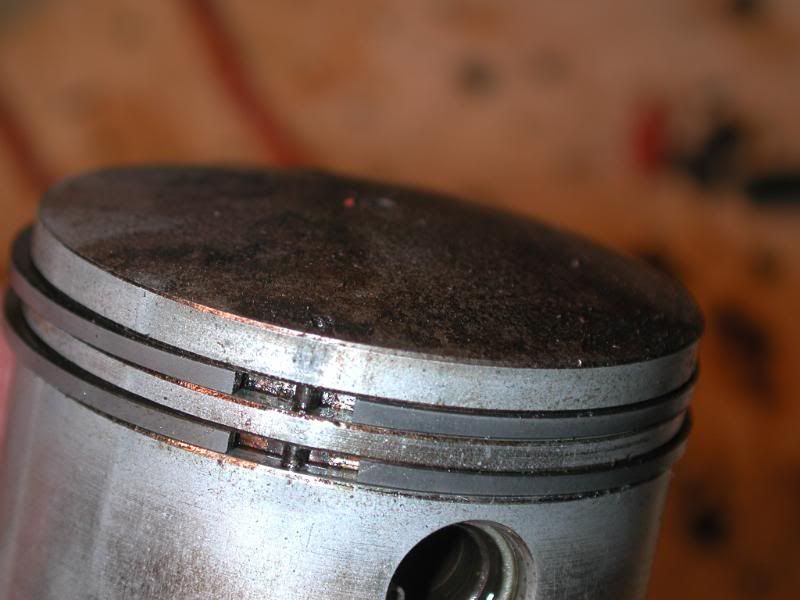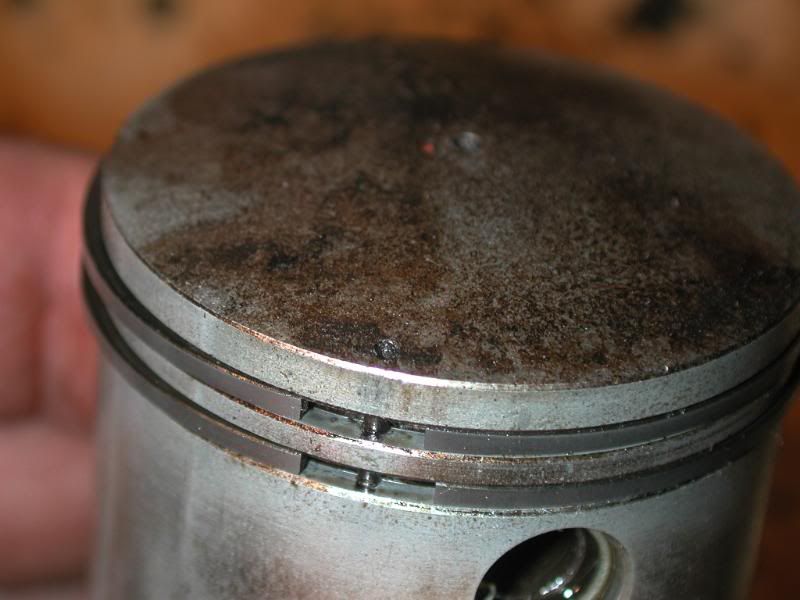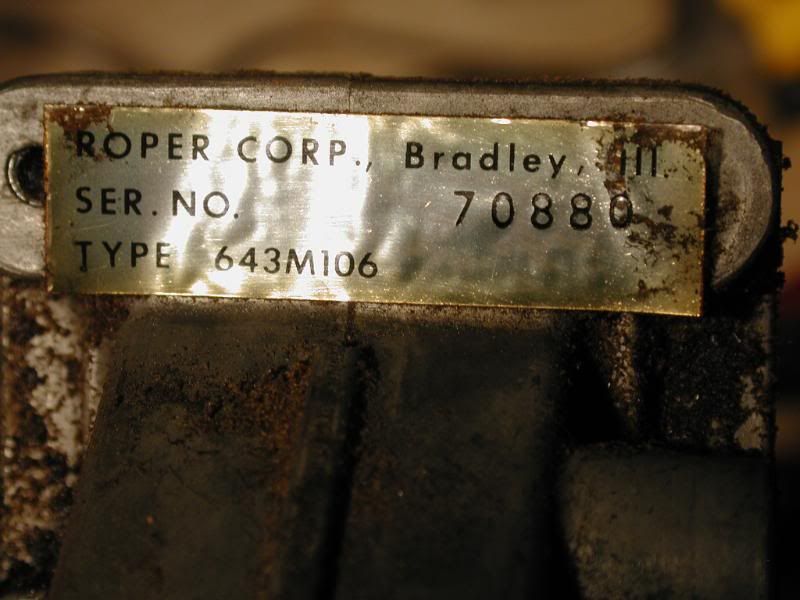 Dome of Piston, marked EXH for exhaust port location/orientation.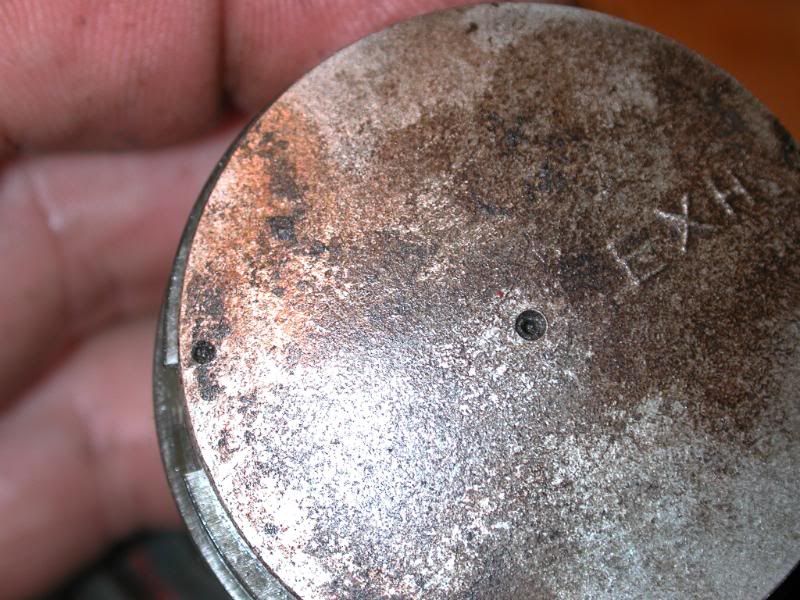 The piston actually looked very good for 40+ yrs of age, but maybe not a full 40 of use perhaps. "Front."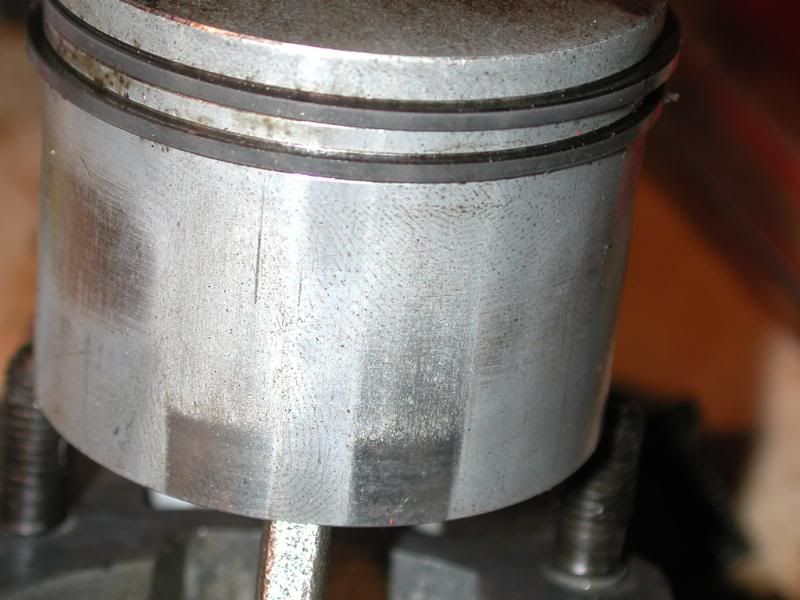 "Back"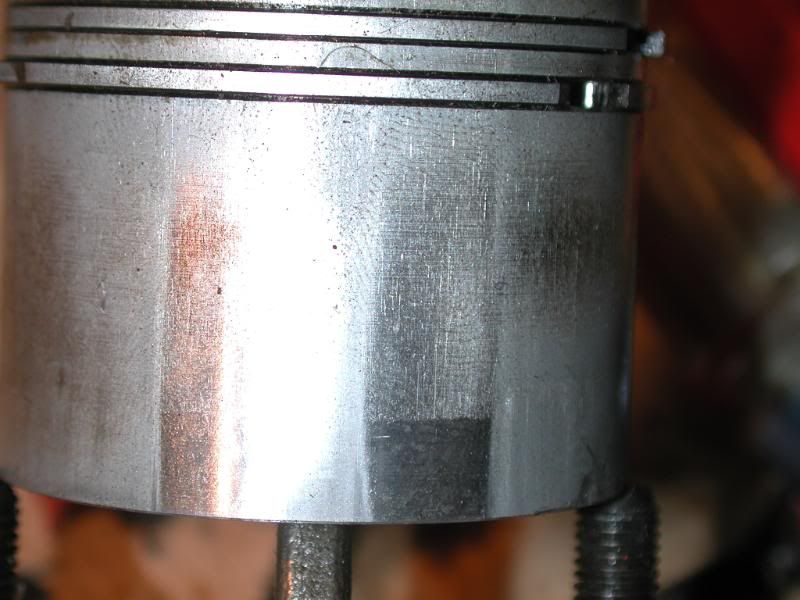 The shiney stripes aren't wear, this is where the intake is so there is no contact, the stripe up the middle between the two shines is explained by the cylinder photos in the next post.