Joined

Oct 21, 2008
Messages

2,536
Location
Wanted a new perment high rise condo to deer hunt from on the new property.
So this morning I got 4 of my 4x4 treated timbers in place and installed the 2"x6"x8' long rails. then I got some used 2"x6"'s I got to recycle into some thing and did the short sides. The box will be 5'x5' with a 3' porch. It is mostly. possiably all going to be built out of dog ear fence boards I bought several years ago to build wind blocks at bee yards. I stopped that when I found out it was a royal pain in the kister to keep them in place.
The roof I am not sure of yet, but thinking Ondura will be just fine.
The high rise floor today.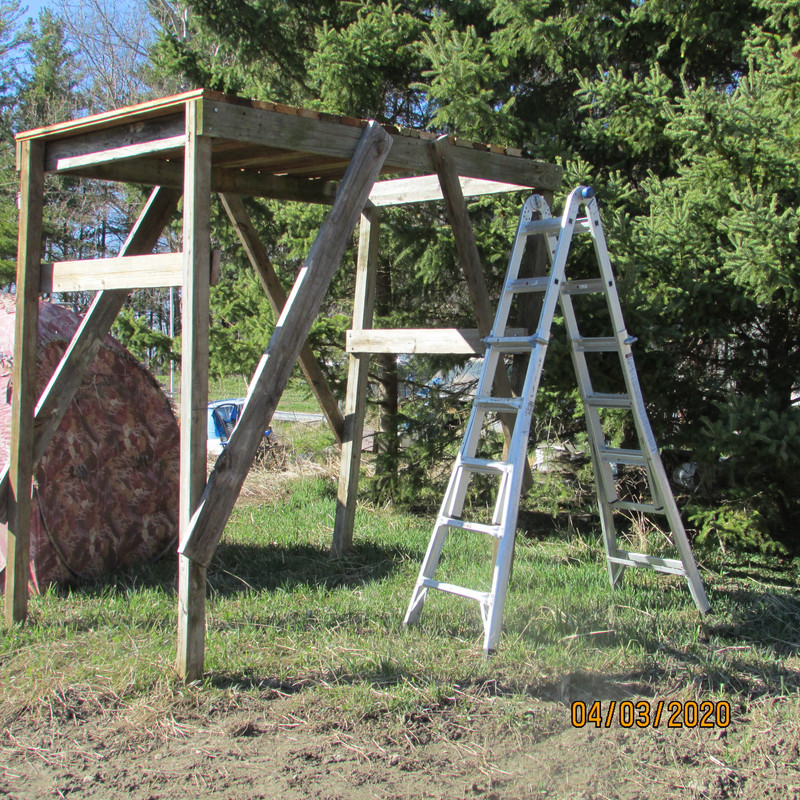 The front wall, still needs caulked and a vapor barrier applied inside.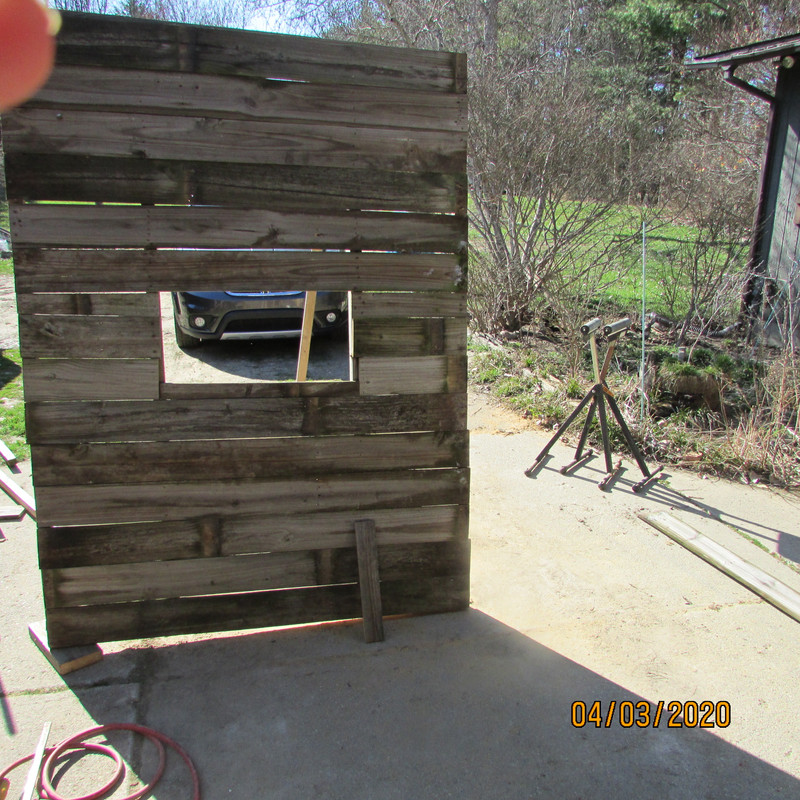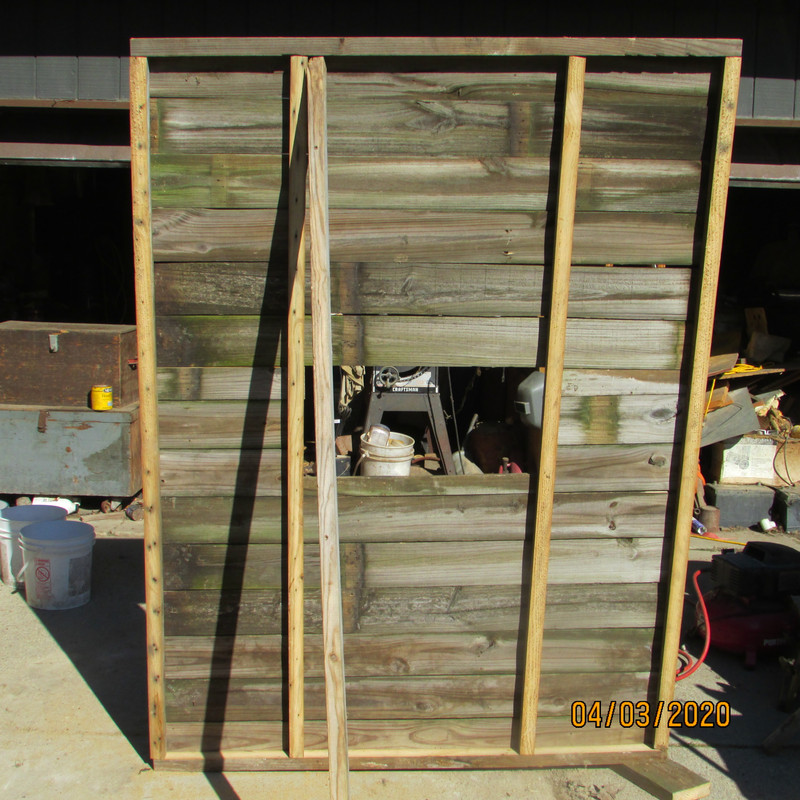 Al