Joined

Jun 23, 2018
Messages

217
Age

59
Location
Hey, You!
How do you get your firewood from the wood shed to the wood box?
My wood shed is about 30 strides from the house and includes three steps up onto the porch. I'm WAY less than satisfied with how I get the wood from the shed to the wood box.
We all know some smart-ass is going to say
"I bring it inside with my tractor!"
so hey, good for you. Now, as for the rest of us -
how do you get it done?
Wheelbarrow it right in? Carry an arm load at a time? Or what??????
Here's what I used last season, and it worked "OK". It's a woven plastic laundry bag that I added extra long loops to, but it was too light weight and finally ripped. (The longer loops were great - as I didn't have to lift it up as far.)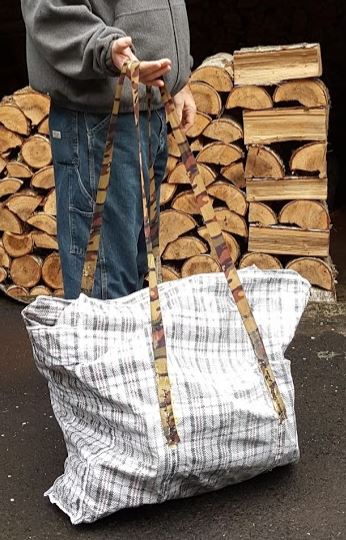 Below is what I have now - and it's even worse - the canvas brings in lots of bark and moss with it and it's not a solution. Both hold about 8 to 10 pieces of wood, so I make a couple of trips every day. You?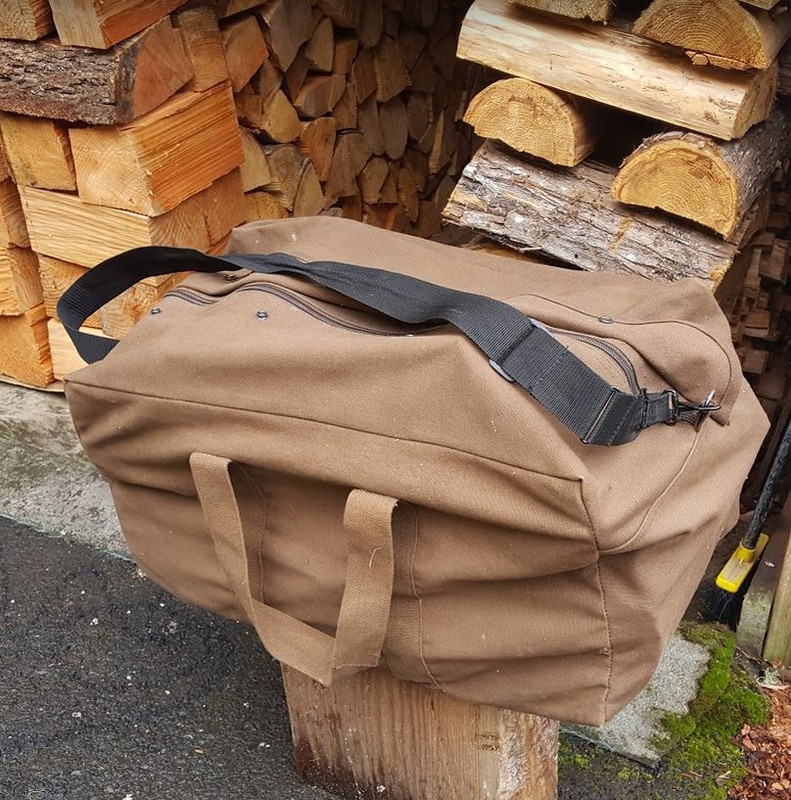 Let us all in on a better way? And if you have a "pass through" I already envy you.