Loving the Ignore Feature
Joined

May 17, 2016
Messages

9,908
Location
In theory yes. In practice it might not be straightforward. You would probably need a much better antenna, placed high up. You may also need accessories and software add-ons. It is cheap enough to buy and play with and not worry about the cost though.

<p>This custom Nooelec SDR is a modified DVB-T USB dongle tuned for SDR usage, including upgraded crystal, capacitors and inductors compared to generic devices. Full compatibility with a large array of software packages, such as <a title="MATLAB" href="ht

www.nooelec.com

You have a forum?
He used the GQRX software for the video demonstration, was able to pick up radio stations.
There are software downloads on the NooELEC site, but I don't know which one I'd need.
​
Click on the Downloads tab to see them
<p>Say hello to the newest member of Nooelec's popular NESDR SDR-range, the <strong>NESDR Mini 2</strong>. The Mini 2 uses a brand-new tuner IC, the <strong>R820T2</strong> made by Rafael Micro, to provide <strong>increased sensitivity and improved SNR</s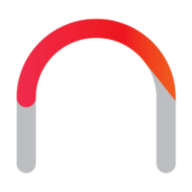 www.nooelec.com