Joined

Jan 10, 2008
Messages

10,717
Location
Post a picture of the spark plug. Was it brown or tanish color? How old was the fuel that you were running in it?
Spark plug was tan to brown in color with no fouling to speak of. The owner and operator (not me) says that he uses the best fuel mix he can buy, either Stihl or NAPA. He operates a logging company and goes through over a gallon of fuel a day with three saws, mixing it in the morning, so the fuel was fresh.
Here are two Pics of the plug, prior to blowing the hole in the piston crown: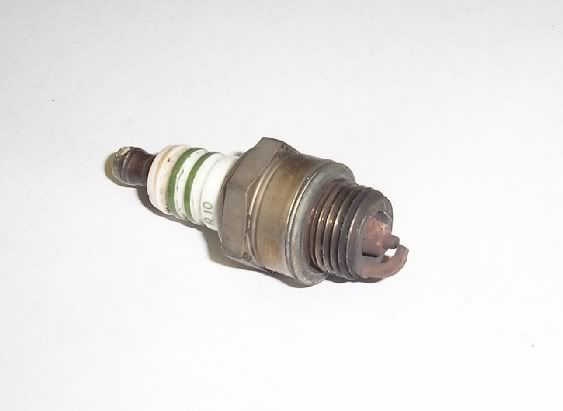 FWIW, I notice that the hole in the piston crown is right below the decompression valve opening in the cylinder head.